SPECIALIZING IN THE MACHINING
OF LARGE COMPONENTS
---
Services Provided:
Large CNC and Conventional Machining Capabilities on parts in excess of 100,000 lbs
CNC Horizontal Boring Mills
CNC Turning with Live Milling
Highly skilled team of experienced machinists
Extensive experience with both prototype and production work
Complex contouring
Mold and Die Work
Repair/Refurbishment
LARGE CAPACITY WELDING SERVICES
---
Our skilled workforce of certified welders can fabricate a wide range of components. With a Certified Weld Inspector (CWI) on staff, our welders are consistently trained in the latest production methods and safety requirements—so quality is never in question.
We are qualified and certified to the following welding standards:
ASME BPVC SEC. IX
AWS D1.1
AWS D1.2
AWS D17.1
Our skilled welders are experts in the following processes
Gas Tungsten Arc Welding (TIG/GTAW)
Gas Metal Arc Welding (MIG/GMAW)
Submerged Arc Welding
Flux Core Welding
SMAW
Brazing
Hardfacing
Repair
LARGE EQUIPMENT ASSEMBLY IS OUR SPECIALTY
---
We have extensive experience in the assembly of large systems and equipment. With our vast under-roof manufacturing space, large machining and welding capabilities and heavy capacity overhead cranes in every bay, we can support your needs.
Our Areas Of Expertise Include:
Industrial Equipment
Hydraulic Systems
Controls and PLC Programming
Electrical (Panel and machine wiring, etc.)
COMPLETE, TURNKEY ENGINEERING SERVICES
---
DESIGN ENGINEERING
Our industry partner, West Coast-Accudyne Engineering, Inc., offers complete turnkey engineered equipment design services with expertise in the following areas:
Industrial equipment design
Hydraulic Press design for Rubber, Composites, Laminating applications
Hot Forming and Super Plastic Forming Press systems
Forging Equipment (Presses, Ring Forging Mills, Sizers, etc.)
Rubber Equipment (Mixers, Mills, Presses)
Part Handling/Loading/Unloading Equipment
A variety of other equipment designed for special applications
West Coast-Accudyne offers full mechanical, electrical, controls, and hydraulics engineering services. Coupled with Wilcox Machine's manufacturing capability, West Coast-Accudyne  provides complete turnkey support, from concept through final assembly, testing, installation, start-up and field service. West Coast-Accudyne equipment can be found worldwide.
Visit West Coast-Accudyne Engineering's website at: West Coast-Accudyne Engineering
MANUFACTURING ENGINEERING
Wilcox Machine boasts decades of manufacturing experience in aerospace, commercial, oil and gas, energy, and government sectors, to name a few. Regardless of whether your need is in large, complex components/assemblies, or a smaller individual part, our staff is ready to help you meet your goals.
ENGINEERING SOFTWARE UTILIZED
Solidworks
CNC Programming—Mastercam
QUALITY IS OUR TOP PRIORITY
---
Our highly-skilled team of engineers, machinists, welders, and inspectors work with our customers—from the initial planning stages through completion of the final product—to ensure that customer specifications are met. Our approach to a project is the same, regardless of size or scope. This means our customers can expect consistent, high-quality and precise work every time.
Wilcox Machine Company strives to deliver the service and value that meets or exceeds our customer's requirements. We commit to comply with all applicable requirements, and to constant improvement by training our people, upgrading our equipment, and eliminating nonessential practices.
CMM and conventional inspection equipment is calibrated regularly per our Quality Management System procedures.
Our quality program is built around the monitoring of Key Performance Indicators, such as Product Conformity and On-Time Delivery to Customers, Supplier Product Conformity and On-Time Delivery, and Contract Review/Planning metrics.
Please click on links below to download Supplier Information and Quality Clauses.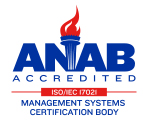 TIMELY COMMUNICATION
---
We keep our customers up-to-date with accurate and timely information. We utilize ERP/MRP software to create shop travelers, monitor projects going through the shop, and track our quality and on-time delivery performance metrics.
If it's important to you, it's important to us. Our project managers are always available to field questions, gather feedback, and see to your needs.